As the crown jewel of the English Riviera, Torquay is famous for being a resort town in Devon, thanks to its wide choice of family-friendly, pocket-friendly and luxury accommodation options. You can choose your hotel near the beachfront or near the marina to make the best of shopping, gastronomic retreat, gaming, golfing and more. Some might wish to stay near the Living Coasts to spend more time with marine life or friendly penguins. Learn what you can do at Living Coast Zoo and Aquarium. So here are the best hotels which you can consider for accommodation during your stay –
The Hotel Balmoral

The award-winning Hotel Balmoral stands as the leading bed and breakfast joint in Torquay where discounts on the rooms are available during Christmas, New Year and even weekend or mid-week. From the open terrace of the room, you can watch the panorama of the English Riviera. The landscaped gardens offer serenity and soft sunshine during the day. You will get 5-course meal served by the friendly staff and the Meadfoot Beach located within 2-minutes of distance.
Western Livermead Cliff Hotel

Open throughout the year, the Western Livermead Cliff Hotel is the only 3-star hotel having beach access to either side of the boundary. This family-owned accommodation not only offers private sea access but also a Lounge Bar & Restaurant facing the panoramic sea. Free parking and local cuisine is offered to the visitors. Other special features include pets' access, complimentary WiFi, evening entertainment on regular basis and colored television on every refurbished room.
Riviera Hotel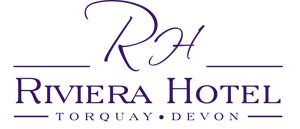 The popular beaches within walking distance, the Riviera Hotel boasts of the view of the glistening blue sea flanking the famous beach area. All the 140 perfectly designed rooms are equipped with en-suite bedrooms having flat screen televisions and coffee and tea making facilities. According to your requirement, you will be offered rooms. The traditional cuisine at the restaurant are prepared with fresh potatoes, vegetables, cold and hot desserts etc. Bingo or Cabaret at the Show Bar and BT or Sky games at the Sports Bar will be your options.
Bay Tor Park Hotel Torquay

Tucked in the residential sector, the Bay Tor Park Hotel is perfect for those who wish to explore the countryside charm and the coastal beauty. The seafront is located a mile away. The rooms are equipped with color TV, coffee and tea makers and private washrooms. You will be offered bed and breakfast, dinner with a glass of wine, complimentary bar access, refreshment pack during lunch and daily newspaper.
Apart from the above, there is also Grand Hotel with the on-site spa and pool, The Imperial Torquay with beauty salon and the Osborne Hotel with the giant chess board in its complex. Iona Torquay is located conveniently near the restaurants, bars, shops and Princess Theatre while Torbay Hotel is famous for the on-site night entertainment, band tributes and dance shows. TLH Carlton Hotel and The Cary Arms are the other waterfront hotels perfect for family vacation with pets.